A Wide Range of Denture Solutions
Daily Dentures come in a variety of denture styles that include full and partial dentures.
Other Affordable Dental Services
We make expensive dental procedures affordable, including a variety of general dentistry services.
KNOXVILLE FEE SCHEDULE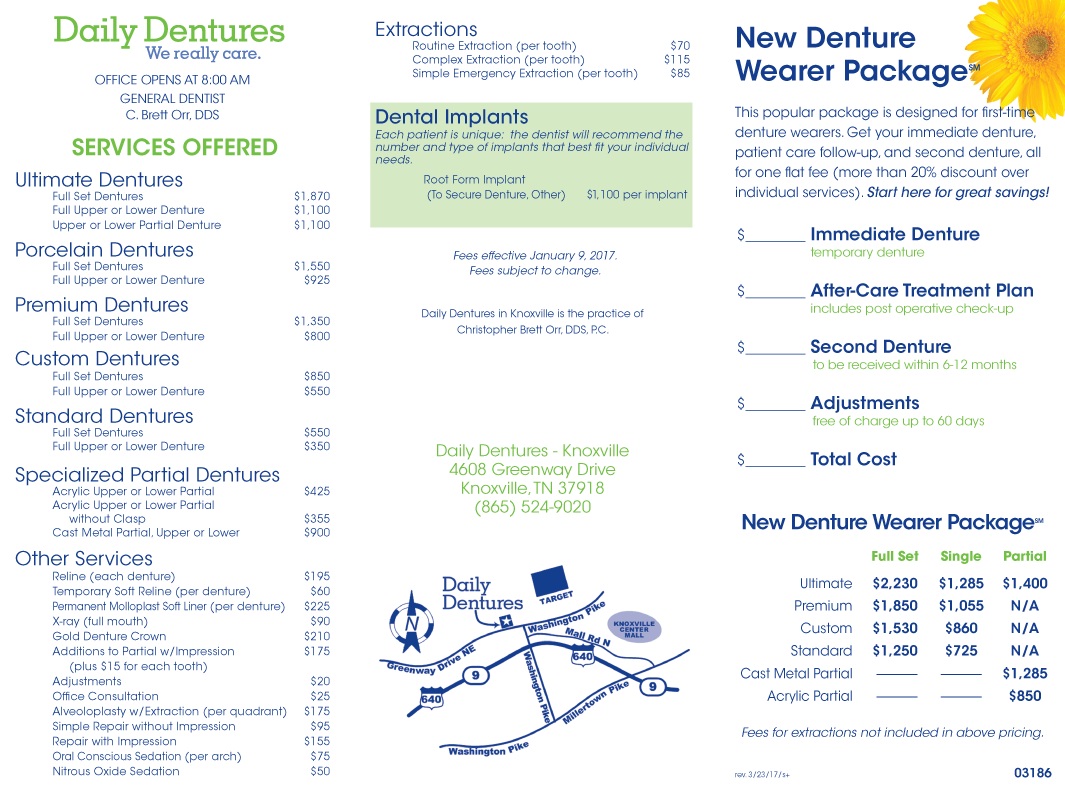 SEVIERVILLE FEE SCHEDULE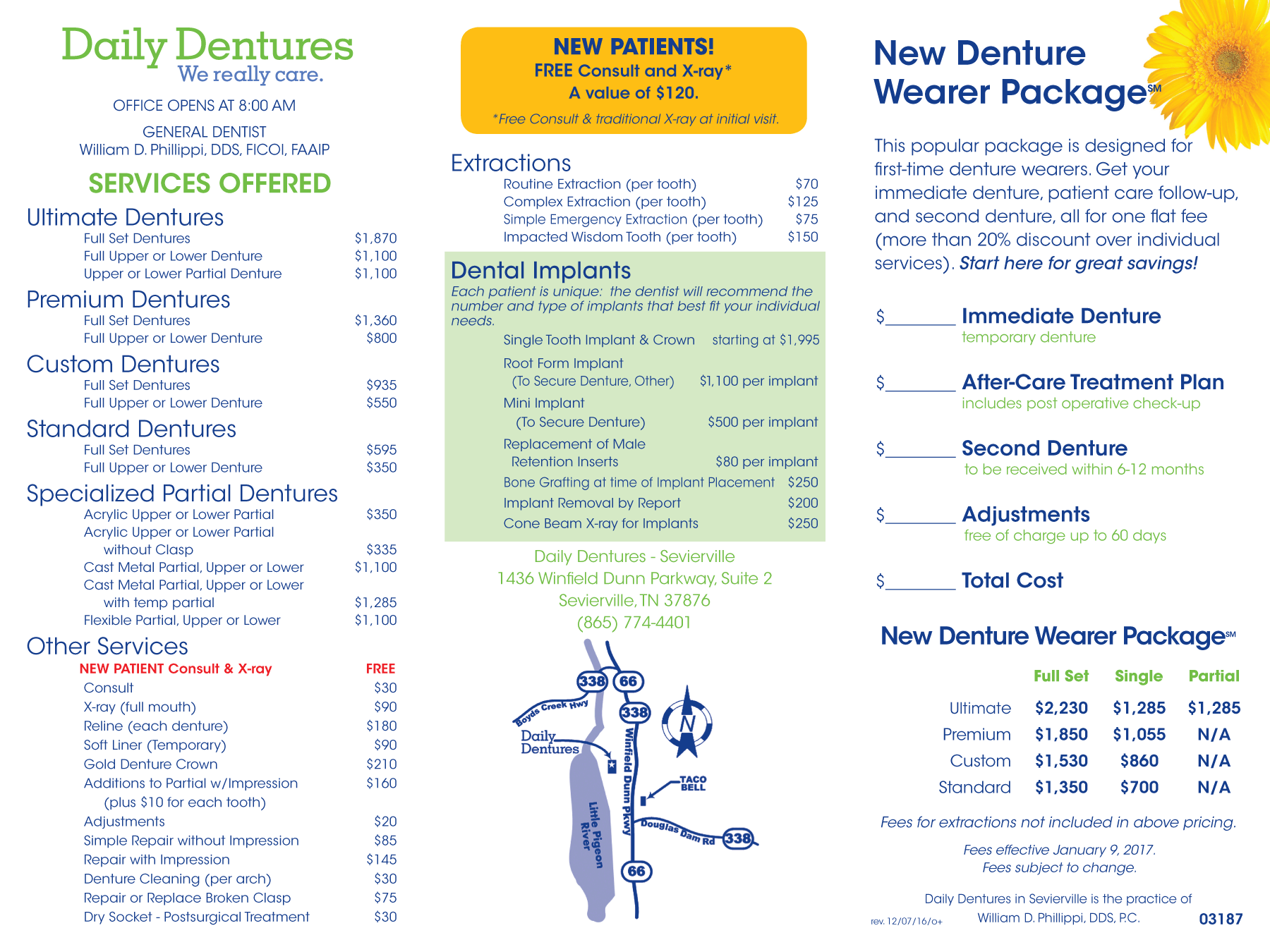 Looking For Information On Pricing?
Call 865-524-9020 today or click to learn about our affordable pricing.